Call Tracking Solution
Maximize the value of every caller with Kingasterisk's call tracking software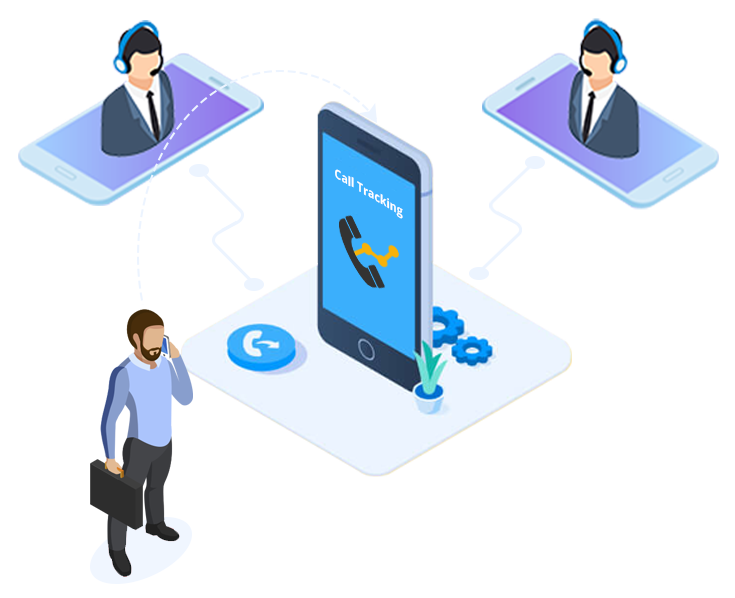 Call Tracking software allows you to identify the source of each call by making use of virtual numbers. You can also split test different channels/sources to know which channel is performing better for your business. Call tracking software gives you detailed attribution for all your inbound call traffic, so you can measure effectiveness and boost revenue.
Features

Activity Dashboard
The activity dashboard provided by the call tracking software helps managers to monitor and track to the all inbound calls.

Call Routing
Achieve the maximum yield across all of your advertising channels with automated call routing.

Call Flow Optimization
Kingasterisk will automatically optimize your call flow to maximize your yield on every call.

Call Targeting
Monitor partner productivity, create dynamic targeting plans and connect your callers with the next available agent anywhere in the world.

Forward Your Inbound Call
Forward immediately any inbound call to another number with call traching software.

Reporting & Analytics
Filter, group, sort, search, and drill into your data how and when you want with immediate results. Our reporting out-performs any competing product on the market.
Benefits




Improves Customer Experience


Improves Customer Experience

Identifying the Weaknesses

Identifying the Weaknesses




Frequently Asked Questions
In a typical campaign, we track the following:
Total number of calls made by phone number
Call date, time
Dialed number and campaign information
Caller's location (name, address, if available)
Call duration
Call recording
Call disposition and ranking
Our system works by auto-generating unique phone numbers and providing them to you. This step can be completed within minutes and you can have as many phone numbers as you need. We recommend that you attach a different phone number to each of the marketing initiatives you execute. When a customer calls one of the numbers, it's recorded by our system. Our reporting allows you to see the details of the call.
Use a unique number for every campaign
Visitors call you
Calls get routed
Get real-time data
Call tracking is valuable to any business that uses lead generation marketing and manages a medium or large volume of inbound calls.
We provide best call tracking software, which is help trach to the all inbound calls.
Number coverage
Customization flexibility
Uptime and reliability
Detailed analytics
Affordability