Sound Box Dialer Solution
Sound Box Dialer Solution
Soundbox dialer software program that will transfer an automated phone call to an operator or agent when the call is answered by a live person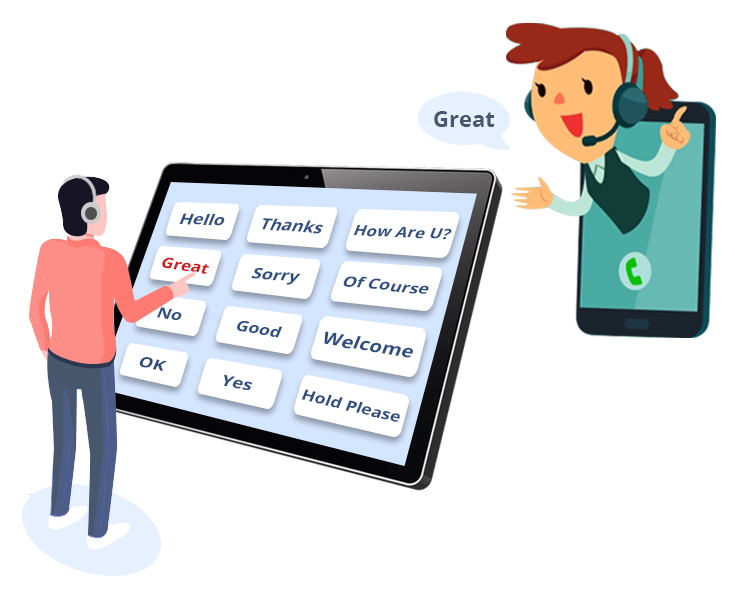 Sound Box Dialer is that it ensures perfect quality sales pitch by using sound bites. Once the predictive dialer connects to the customer, live agents do not speak directly to the customer. Instead, they would just click from the soundboard and let the Sound Box Dialer does all the talking in perfect English, based on market location – may be it be in USA, UK, Australia or any English Speaking country.
Features

Web Based Application
Soundbox dialer is web based application for increase business productivity and sales.

Call Recording
Record every calls in soundbox dialer and save recording of calls in your storage.

Call Transfer
Agents can transfer call to the another agent with customer's data.

Analytics & Reports
Generate real-time reports of calls and you can analyse all activities of your business by reports.

Inbound & Outbound Calls
Agents can handle both inbound & outbound calls by soundbox dialer system.

Text-to-speech
Type and convert your text to an audio message instantly with in-built TTS integration.
Benefits







Improve Agent's Efficiency

Improve Agent's Efficiency
Frequently Asked Questions
Many industries are use of call center for increase their sales and calling cost is very high in many countries like USA. So, they are use soundbox dialer. They open their call center in any other country where they feel the cost is less, so they can spend less on each call.
We provide best soundbox dialer solution, which help to increase your sales.
Real-time Activity Dashboard
Easy to use
Increase your sales
Effective solution for improve productivity
Agent's performance report
Save cost per calling