SMS Broadcasting Solution
SMS Broadcasting Solution
We offer reliable SMS broadcasting solution for send text messages in bulk to customers with a single click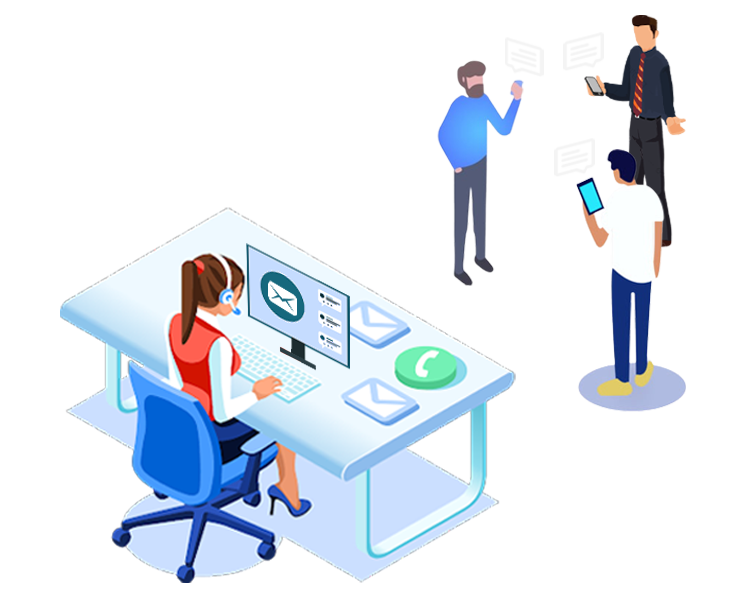 Send bulk text messages to users with our sms broadcasting solution. SMS broadcasting is one of the best ways for effective customer communication & building brand loyalty. SMS broadcasting can be used for brand announcements, promoting offers, notifications & much more. No matter the size of your organization, you can send one message to thousands of people easily with our service.
Features

Easy to Use
You can easily send personalized SMS to a large number of customers in 2-3 easy steps. Just upload the contact details and schedule the campaign.

Deliver Bulk SMS
Send bulk text messages to users at one click with our sms broadcasting solution.

Personalized Message
You can send a message directly to the individual person so you can make it personalized according to their names, interest, needs, etc.

Flexible
SMS broadcasting tools are very flexible; you can set the campaign according to your preference.

Full Detailed Reporting
Create detailed real-time reports by send sms in our sms broadcasting system.

IVR support
Get IVR support in our sms broadcasting system and agent use ivr menu for sending sms.

Multiple Campaign Setup
Easily can setup multiple campaign in our system.

Marketing on a Global Scale
Everyone uses smartphones, so SMS marketing is the best way to approach people anywhere and anytime.
Benefits



Mass Text Message Broadcast

Mass Text Message Broadcast








Frequently Asked Questions
SMS text messaging is simple and very, very effective. With unmatched open rates of 98%, you know that your message will be seen. In comparison, open rates for email are 20-30% at best! In addition, 75% of consumers welcome marketing offers and news via text message from their favorite brands. So your text blast campaigns will drive better open and response rates, which ultimately results in better ROI - beating all other marketing channels.
Thus, you send sms by sms broadcasting solution.
Upload Your Contacts
Create Your Message
Then Click Send
Yes, it is possible. You can send bulk sms in any languages by our sms broadcasting solution.
We provide best sms broadcasting solution to call center, which is help in improve business productivity and increase agent's efficiency.
Cost effective
Save your time
Mobile friendly
Send bulk sms at just one click
Best delivery rates
Highly flexible