Calling Card Solution
Kingasterisk offer secure, robust and reliable calling card solution for long and short distance calling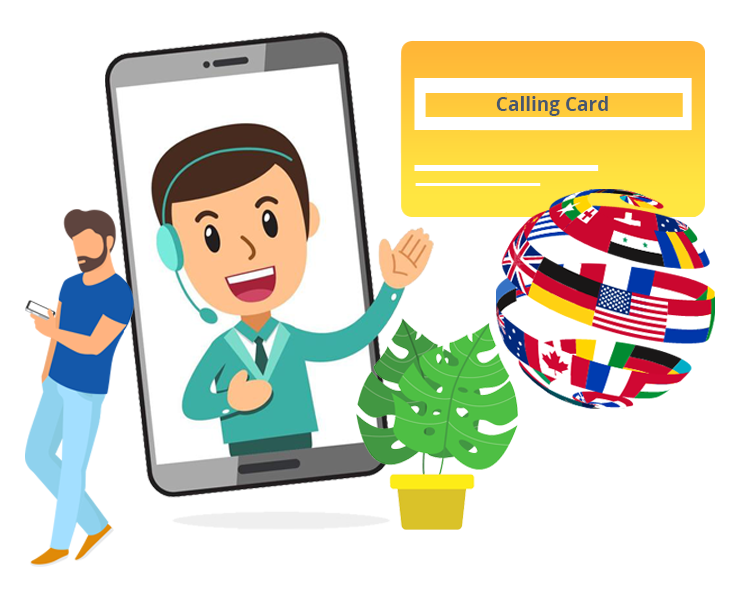 Calling Card and Call Back facilities are used by end users to make cheap long distance and international VoIP calls from the comfort of their mobile phones. We provide a comprehensive Calling Card Solution to empower the calling card service providers with a widespread feature range.
Features

Customization
Our calling cards solutions is fully customizable helping customers get the most from the market and provide their users with a feature rich product.

PIN and PIN less
Offer competitive VoIP services to customers through PIN and PIN less calling card options available on this solution.

Multiple Sign Up Method
Online and IVR signups are available for customers making the signup process easy.

Call Detail Reports
Advanced call reporting system helps you to analyze data in detail.

Quick Calling
International and internal calls can quickly make at low rate.

Speed Dial
Quickly Dials frequently dialed numbers with just a touch of your finger.

Multiple Account Creation
Create multiple prepaid accounts and associate them with a variety of plans.

Flexible Recharge Options
Users can replenish their balance through the IVR or by going online.
Calling Card's Benefits

Time-saving and Convenient

Time-saving and Convenient


Maintain a Professional Appearance


Maintain a Professional Appearance


Frequently Asked Questions
Yes, you can assign Pinless or Pinbase as per your requirements.
Long distance and international communication has also become very expensive and occurs every day. Due to high call rates, calling cards are becoming very popular in VoIP business; it provides a fair chance to earn lots of money. You can fabricate your own calling card by with the help of Kingasterisk Technology. People use calling cards for long distance and international calling.
We provide calling card solution, which help to make international calling at low cost.
Tracks all calls
Helps to boost sales
Enhances enterprise scalability
Helps in generating more leads
Offers effective call management process