Voice Broadcasting Solution
Voice Broadcasting Solution
Voice broadcasting is a mass communication technique which you lets you send automated calls to a large number of people at once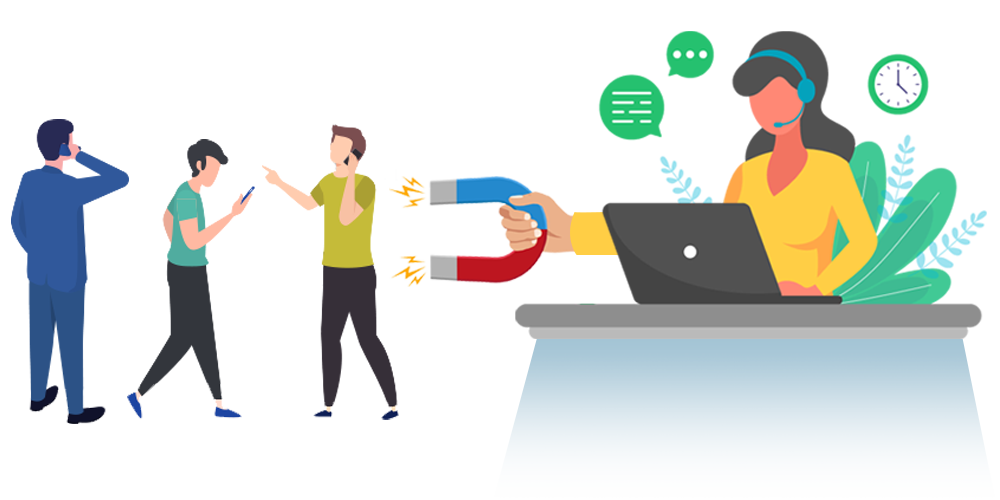 Broadcasting the message in real voice is a great way to communicate with your audience. Our voice broadcasting solution helps you to send your pre-recorded voice message to mass. Expand your reach with our outbound voice broadcasting service. Manage multiple voice campaigns seamlessly on our easy-to-use web portal. Access and analyse your active campaign status with our real-time dashboard and reports.
Features

Run Multiple Campaign
Operate and monitor multiple voice broadcasting campaigns simultaneously on Servetel's easy-to-use web portal.

Customized Message
User can create customized pre-recorder message and send to large number of audience.

Press Key 1
Send a personalized message and prompts people to press #1 to show their interest. Receiver can press 1 and call will automatically be disconnected.

Text-to-Speech
Type and convert your text to an audio message instantly with in-built TTS integration.

Import Contacts
Import all of your contact number in few seconds. The Smart system will filter all your contacts, remove duplicate and invalid numbers automatically.

Call Tracking & Recording
You can track all the calls right from the Exotel dashboard. Exotel records all the calls so that you can use it later for monitoring & training purposes.

Personalisation
Reach out to a large target audience in different regional languages. Audio files can be created, edited and reused across multiple campaigns through a user-friendly web panel.

Report & Analytics
Make better decisions & track performance by analyzing daily call reports. All these reports are real-time & detailed.
Benefits



Improve Customer Experience

Improve Customer Experience
Increased Agent's Efficiency


Increased Agent's Efficiency

Improve Team Productivity

Improve Team Productivity
Surveys & Customer Feedback


Surveys & Customer Feedback


Frequently Asked Questions
Bulk voice message can be made using Kingasterisk' web-based voice broadcasting service - our system sends out approximately 1,000 calls per minute to all of your contacts.
Once you have registered as a client, follow these simple three steps to initiate a voice broadcasting campaign:
Numbers database is uploaded & saved as a list. A campaign is created by uploading the voice file & selecting the list.
Calls are broadcasted with a custom voice to the users over the phone.
The users answers the phone call & enters feedback.
Responses from a user are recorded in real-time & processed according to the call flow.
Automated callback can be triggered after receiving input from the user.
In many industries is send voice messages to large audience. It is very difficult to send voice messages to every person, so, Kingasterisk offer voice broadcasting solution for that. With voice broadcasting solution can send bulk voice messages to large audience in few seconds and it is save your valuable time.
Reach large number of people at one click
Send bulk voice message
Save your valuable time and cost
Improve business productivity
Get detailed report
Political Campaigns
Healthcare
Education
Hospitality
Banking
E-commerce
We provide best voice broadcasting solution, which is save yout time and cost.
East to setup
Easily send voice messages
Save your valuable time and cost
Improve your business productivity
Real-time detailed report
24×7 technical live support